As Texans continue to mourn with the families and the community of Uvalde, the Texas House has examined the circumstances surrounding this horrific tragedy and identified steps that can be taken to better ensure that senseless acts of violence never occur in our state again. 
Meanwhile, the Texas Legislature is making significant investments in the state's mental health system – having increased funding by more than 34% since 2015. As such, Texas is building a robust mental health infrastructure which can be leveraged to address gaps in the system.  At this moment, we have an opportunity to ensure that Texas children and adolescents have access to intense home-based services that can not only identify and address mental health issues before they escalate into a crisis but also introduce effective, family-centered interventions for high-risk youth and families. 
Multisystemic Therapy
During the summer of 2022, through Executive Action, seven Local Mental Health Authorities (LMHAs) across Texas received funding to implement Multisystemic Therapy (MST), a widely known and highly-effective home-based service, to youth and families identified as high-risk.  At present,  there are an estimated 20,000 children and youth (ages 6 to 17) in Texas who are at very high risk for out-of-home placement because of their mental health needs. It is estimated that, of these 20,000, approximately 7,000 Texas youth and their families meet MST enrollment criteria and would benefit from MST services.
Using rigorous review standards, MST is rated a "Well-Supported"  evidence-based program that empowers parents and caregivers of youth (aged 12 to 17) to regain control of out-of-control youth behavior and to help them function responsibly over the long term. Over 40 years of research on the model shows that MST reduces delinquent and antisocial behavior by addressing the core causes of such conduct.
Therapists have small caseloads and provide services in the homes at times convenient to the family. The average length of treatment is between three and five months, and therapists and provider agencies are held accountable for achieving change and positive outcomes.
EBA helps visionary leaders implement evidence-based programs using effective strategies to achieve socially significant impacts.  To help child-serving agencies achieve greater impact in delivering meaningful social services, EBA provides implementation support quality assurance and project management services that foster the success of proven interventions and programs.  Since 2004, EBA has been actively helping states and other public systems address high risk youth and families of serious system consequences such as child removal or incarceration (i.e., in the juvenile or criminal justice systems) within numerous jurisdictions including the District of Columbia; the Commonwealth of Virginia; and the City of New York; and the states of Florida, Georgia, Louisiana, Texas, and Washington.
Since conception of the MST project in Texas, EBA remains as an ongoing director in overseeing all aspects of MST implementation with pre-implementation support through all efforts related to MST Workforce Development specific to the statewide project.  EBA has assisted seven funded Texas teams across the state with hiring and recruitment of licensed therapists to fill open MST positions within each local mental health authority.  EBA continues to provide ongoing support to MST program support staff, MST model experts, and the MST Institute, by assisting each LMHA with program development and collaboration with local stakeholders.  EBA operates under the philosophy of doing 'whatever it takes' to increase communication, fidelity of the MST model, establish and monitor data collection, and analysis in collaboration with MSTS.
Evidence-Based Associates is currently working with seven MST Teams across the state of Texas.  Testimonials of working with EBA are as follows:
Hill Country: It's been such a pleasure working alongside the EBA team. They have made what initially felt like a daunting and overwhelming process feel so much more manageable, organized, and fluid. They are supportive, responsive, and are ALWAYS solution focused – shoutout Deidra and Elaine for always showing out and showing up 😊
 Bluebonnet:  EBA has been wonderful to work with and has played an integral part in building our MST Program. Both Elaine and Deidra have been extremely helpful and supportive in the hiring process. Elaine's thorough phone screening procedure has helped us find quality candidates in an organized, efficient way. The EBA team has consistently provided open and consistent communication while treating everyone with the upmost respect and kindness.  
Denton:  Since I have been working with both Deidra and Elaine, I have very much appreciated their efficiency and humanistic presentation. They seem very sincere and willing to help our new team by doing "whatever it takes."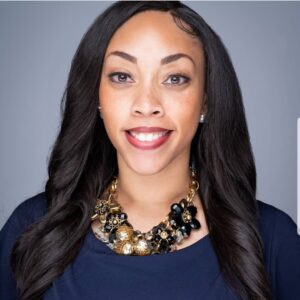 Deidra Ewing
Project Director, Texas Project
dewing@ebanetwork.com
Deidra Ewing is the Project Director for the Texas Project. She is the ongoing point person for EBA's goal of ensuring quality services to MST programs in Texas. She is a proud graduate of Sam Houston State University and Prairie View A&M University. Her professional career includes 17+ years of advocacy for at risk youth and families within the Harris County Juvenile Probation Department. Deidra's experience includes years of court, field, family therapy, sub-acute hospitalization facilitation, program management, supervisory leadership, authorship, and has been recognized in the Houston community as one of Houston's Women History Makers.
---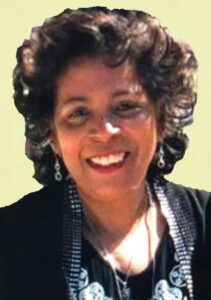 Elaine McKenzie
HR Recruiter
emckenzie@ebanetwork.com
McKenzie serves as the HR Recruiter for EBA's Texas projects. Elaine has more than 11 years in recruiting and a strong background in Information Technology. She was recently responsible for leading, and recruiting various technical, non-technical and clinical roles for a COVID19 project, to support Patients and Providers with the vaccine & immunizations during the Pandemic. McKenzie studied Computer Science at Ohio State University in Columbus, Ohio, and SUNY Binghamton in New York.