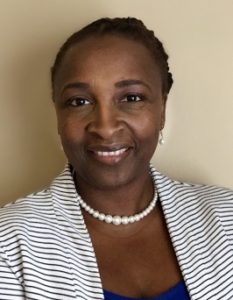 Terri Barnes
Project Director, Georgia Project
tbarnes@ebanetwork.com
Barnes is the project director for our Georgia Project Team and is responsible for developing and overseeing all aspects of the project. Barnes' past experiences as a family intervention therapist, clinical director and program director of a provider organization have all proven to be beneficial in her role with Evidence-Based Associates. She will serve as the central point of contact for the Georgia Project with respect to all local stakeholders, model training programs and EBA. Barnes received her master's degree in social work from Clark University in Atlanta, GA.
---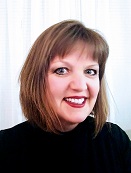 Kara Brooks
Project Director, Virginia Project
kbrooks@ebanetwork.com
Kara serves as the central point of contact for the Virginia Transformation Project with respect to stakeholders and local court service units.  She has worked within a variety of community based and residential programs, assisting in the implementation of several evidence based projects.  Most recently she served as a Children's Services Act Coordinator, working within and leading a multi-disciplinary team to meet the needs of at-risk youth and families.
---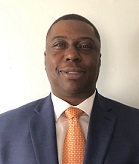 Otis Buckson
Project Director, Families First Program
obuckson@ebanetwork.com
Buckson is an experienced Human Service Administrator, dedicating much of his career to working in the fields of Family Stability, Youth Advocacy, Workforce Development, and Re-entry. Currently, Buckson serves as Program Director for the Families First program in the District of Columbia. He is responsible for developing, directing, and overseeing all aspects of the project. Prior to joining Evidence-Based Associates, Buckson provided administrative oversight for multiple agencies in Baltimore, Maryland, which included but was not limited to program monitoring and compliance. Buckson received a bachelor's degree in Elementary Education from Morgan State University and a Master of Science degree in Human Services Administration through a collaborative program at the University of Baltimore & Coppin State University.
---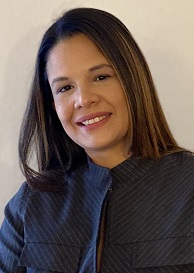 Gladylu Burgos
Project Manager, Virginia Central Region
gburgos@ebanetwork.com
Gladylu is the Project Manager for the Virginia Central Region. She is a certified sex offender treatment provider (CSTOP). She received a Masters degree in social work from Interamerican University in Puerto Rico. Gladylu is a former MST Assistant Program Director in Connecticut. She brings more than 15 years of experience providing multicultural clinical interventions in medical, community based programs, in-home services and maximum risk juvenile correctional facilities. Gladylu is passionate about program development, coordinating and overseeing innovative services and a strong believer in evidence based models for youth in the juvenile systems.
---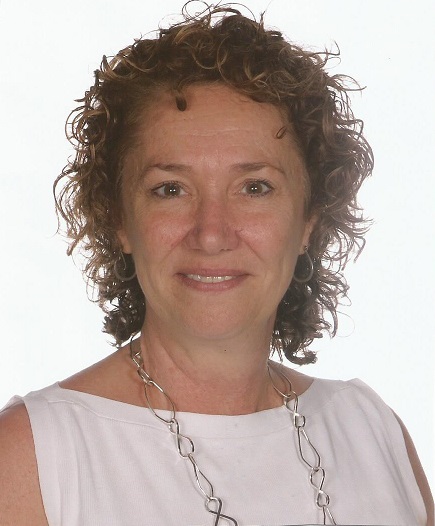 Barbara Byrne
Project Director, Florida Project
bbyrne@ebanetwork.com
Byrne has over 25 years of experience working with youth and families as a clinician, and administrator in community mental health, schools, the foster care and juvenile justice systems. She will serve as the point person for EBA's broadening role in Florida's goal of ensuring quality services to at-risk youth.
---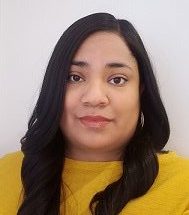 Sharese Crouther
Project Director, Atlas Project NYC
scrouther@ebanetwork.com
Crouther is the Project Director for Atlas, an initiative funded by the New York City Mayor's Office of Criminal Justice. With over ten years of experience, she has managed program operations on various community-based and city-wide initiatives in New York City. Before joining EBA, Crouther was the Associate Director of Operations and Planning for a city-wide initiative where she led a team to implement resident-driven projects and programs addressing public safety issues in 15 housing developments across the five boroughs.
---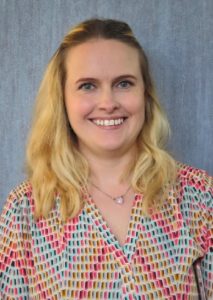 Lindsey Dixon
Project Manager, Virginia Western Region
ldixon@ebanetwork.com
Dixon is the Project Manager for the Western Region in Virginia, with nearly a decade of experience working within various community and school-based programs. She has worked in providing direct care services, program development, and clinical and administrative supervision on a regional level. Lindsey is passionate about the delivery of behavioral and mental health services to individuals in need and continuity of care by collaborating with community providers. Lindsey received a bachelor's degree in Psychology from the University of Virginia's College at Wise, a master's degree in Counseling and Human Development from Lindsey Wilson College, and will soon graduate with a master's degree in Applied Behavior Analysis from Ball State University. Lindsey is also a Licensed Professional Counselor.
---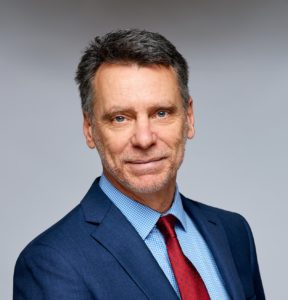 Dan Edwards, PhD
Senior Director – Strategy and Growth & Business Development
dedwards@ebanetwork.com
Edwards is currently the Senior Director of Business and Corporate Development at EBA, and formerly served as EBA's president and chief operating officer. Before joining Evidence-Based Associates, Edwards worked for MST Services, an affiliate of the Medical University of South Carolina and the Family Services Research Center. As vice president at MST Services, Edwards coordinated several large-scale implementation projects in the United States, as well as in northern Europe. Since joining EBA in 2007, he has co-authored several publications on evidence-based programs and has been instrumental in the growth and success of EBA's Redirection project. Edwards resides in Alexandria, VA, and enjoys giving back to the community and spending time with his three amazing children.
---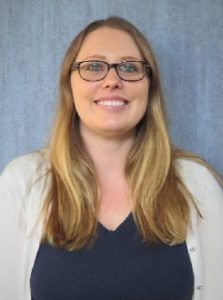 Tina Hawkins
Project Manager, Virginia Northern Region
thawkins@ebanetwork.com
Tina has thirteen years of experience working within various community and school-based programs. Tina's past experiences as a direct care provider, support coordinator, program manager, administrative supervisor, and clinical supervisor are beneficial in her role with EBA. Tina is passionate about communication between providers and within the team in order to provider a high quality of care to individuals being served. Tina received a Bachelor's Degree in Psychology from Radford University and a Master's Degree in Counseling Psychology from Radford University.
---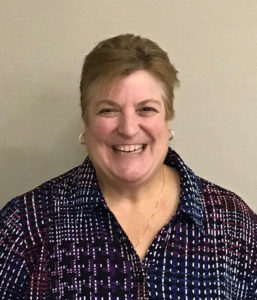 Nicole Janer
Senior Director – Operations
njaner@ebanetwork.com
Janer was the lead project manager for the Florida Redirection Project and now oversees all of EBA's project activities including our work in the state of Georgia and the District of Columbia. Her role incorporates her desire to provide quality services for youth and families while shaping public policy. Janer's past experiences as a vocational counselor, director of a parent advocacy and training organization, implementer of a federal demonstration project for system changes with youth with developmental disabilities and an administrator of a provider organization have all proven to be beneficial in her role with Evidence-Based Associates. She shares great enthusiasm for building local teams that include the Department of Juvenile Justice, legislators, treatment model representatives and direct service providers of evidence-based treatment services in order to deliver quality and meaningful services.
---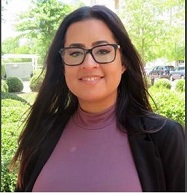 Vivian Little
Fiscal Specialist
vlittle@ebanetwork.com
Little is the newly created fiscal specialist for Evidence-Based Associates. She brings more than 13 years of experience to the role from multiple organizations with an emphasis on accounting, finance and data analysis. She will be primarily focused on our Virginia project billing and data analysis. She has a Bachelors degree in Business and Accounting from the University of Phoenix.
---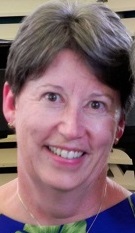 Margaret McAlister
Human Resources Generalist
mmcalister@ebanetwork.com
McAlister is currently the human resources specialist for Evidence-Based Associates. She brings more than 20 years of human resource management experience for mid-sized corporations and start-up businesses. Since joining EBA in August 2010, McAlister has worked with project managers and their subcontracted agencies in Florida, Georgia, and Washington, D.C., to reduce therapist turnover by more than 50 percent in some areas. McAlister manages the Supervisor Training Institute with the Dept. of Behavioral Health in Washington, D.C., ensuring that the Families First Program team supervisors and HR personnel receive training in best practices human resources for evidence-based practice teams. She has co-authored nine evidence-based practice therapy model-specific EBA Best Practices Hiring Manuals in collaboration with various EBP provider teams and model consultants, and is currently working on a comprehensive human resources manual for evidence-based practitioners.
---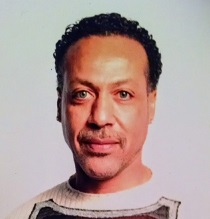 Nathan McCoy
Program Manager, Families First Program
nmccoy@ebanetwork.com
McCoy is currently the project manager for the Families First project in Washington, DC, a project established by the District of Columbia Department of Mental Health to help expand the utilization of evidence-based practices for youth and families throughout the district. McCoy has extensive experience in project management and problem solving within the youth advocacy field including his time as a program analyst for the District Youth Rehabilitation Services department, and has worked in the customer service field for more than 30 years.
---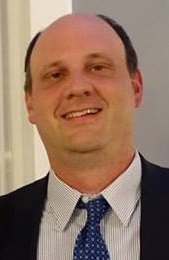 Bob Sayles
Director, Information Management and Technology
bsayles@ebanetwork.com
Sayles has 18 years of experience working in the data management and internet technology field and has worked in finance and audit areas within multiple corporations. He has a bachelor's degree in accountancy from the University of Notre Dame and a master's degree in business administration from Regis University. As director of information management and technology, Sayles will be responsible for the daily maintenance of the company databases and dashboards. Before joining Evidence-Based Associates, Sayles was the director of information technology for Liberty Resources, a New York-based human services provider and was responsible for the daily maintenance and upkeep of the agency's computers and software.
---