New York City is in the midst of a dramatic transition of its criminal justice system, shifting toward support-oriented safety strategies. The "Atlas Initiative" is a strength-based initiative that 'invests in individuals and communities to increase safety and enhance networks central to community well-being.' [For more information about Atlas, see https://unitedwaynyc.org/atlasinitiative/.]
Atlas is overseen by MOCJ's Office of Neighborhood Safety (ONS). Other partners include:
United Way of New York City (UWNYC) – the 'hub;' serving as Atlas's administrator, providing technical assistance and capacity-building to local CBOs charged with providing direct services
Functional Family Therapy LLC (FFT) – a therapeutic, strengths-based family-oriented intervention built on a foundation of respect to uplift individuals, families and cultures
Check back here as other models are being added soon!
Information will be added here as the project progresses!
Information will be added here as the project progresses!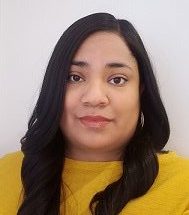 Sharese Crouther
Project Director, Atlas Project NYC
scrouther@ebanetwork.com
Crouther is the Project Director for Atlas, an initiative funded by the New York City Mayor's Office of Criminal Justice. With over ten years of experience, she has managed program operations on various community-based and city-wide initiatives in New York City. Before joining EBA, Crouther was the Associate Director of Operations and Planning for a city-wide initiative where she led a team to implement resident-driven projects and programs addressing public safety issues in 15 housing developments across the five boroughs.
---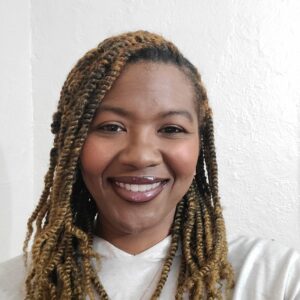 Kendra Hogans
Atlas FFT Program Manager
khogans@ebanetwork.com
Hogans currently serves as the Functional Family Therapy Project Manager, for the Atlas project in NYC. She brings over 17 years of Social Service experience in NYC and Long Island. Kendra is a fully trained Functional Family Therapy Clinical Supervisor, Marriage and Family Therapist, and holds a SiFi. She graduated from South Carolina State University with a BS in Psychology and Mercy College with a MS in Marriage and Family Therapy. Kendra has worked all levels of Social Services in NYC and is well versed and experienced with delivering community-based services to children and families and developing clinical therapist in Functional Family Therapy. Kendra's dream and mission is to help children and families to break the cycles of the Child-Welfare & Criminal Justice systems.
---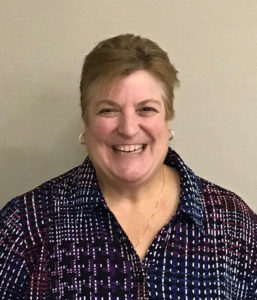 Nicole Janer
Senior Director - Operations
njaner@ebanetwork.com
Janer was the lead project manager for the Florida Redirection Project and now oversees all of EBA's project activities including our work in the state of Georgia and the District of Columbia. Her role incorporates her desire to provide quality services for youth and families while shaping public policy. Janer's past experiences as a vocational counselor, director of a parent advocacy and training organization, implementer of a federal demonstration project for system changes with youth with developmental disabilities and an administrator of a provider organization have all proven to be beneficial in her role with Evidence-Based Associates. She shares great enthusiasm for building local teams that include the Department of Juvenile Justice, legislators, treatment model representatives and direct service providers of evidence-based treatment services in order to deliver quality and meaningful services.
---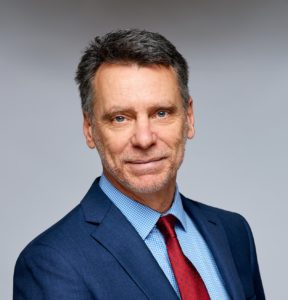 Dan Edwards, PhD
Senior Director - Strategy and Growth & Business Development
dedwards@ebanetwork.com
Edwards is currently the Senior Director of Business and Corporate Development at EBA, and formerly served as EBA's president and chief operating officer. Before joining Evidence-Based Associates, Edwards worked for MST Services, an affiliate of the Medical University of South Carolina and the Family Services Research Center. As vice president at MST Services, Edwards coordinated several large-scale implementation projects in the United States, as well as in northern Europe. Since joining EBA in 2007, he has co-authored several publications on evidence-based programs and has been instrumental in the growth and success of EBA's Redirection project. Edwards resides in Alexandria, VA, and enjoys giving back to the community and spending time with his three amazing children.
---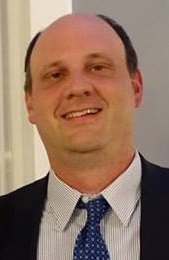 Bob Sayles
Director, Information Management and Technology
bsayles@ebanetwork.com
Sayles has 18 years of experience working in the data management and internet technology field and has worked in finance and audit areas within multiple corporations. He has a bachelor's degree in accountancy from the University of Notre Dame and a master's degree in business administration from Regis University. As director of information management and technology, Sayles will be responsible for the daily maintenance of the company databases and dashboards. Before joining Evidence-Based Associates, Sayles was the director of information technology for Liberty Resources, a New York-based human services provider and was responsible for the daily maintenance and upkeep of the agency's computers and software.
---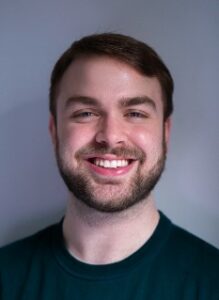 Chris Caudle
HR Recruiter NYC
ccaudle@ebanetwork.com
Caudle serves as the HR Recruiter for EBA's NYC Projects. This role combines his passions for interpersonal relationships and team-building. Prior to joining EBA, he worked as an Applied Behavior Analysis Therapist in Austin, Texas and held various positions within the field of behavioral health thereafter. He also collaborated with several community-based programs that centered on mental health, advocacy and justice reform. Caudle shifted his focus from working directly with clientele to hiring behavorial health professionals after discovering his passion for building sustainable client-centered teams. Caudle is a graduate of the University of Texas at Austin and currently resides in Brooklyn, New York where he explores diverse art scenes and local historical sites in his free time.
---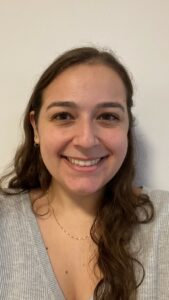 Allison Seiden
Program Data Manager for Atlas
aseiden@ebanetwork.com
Seiden is the Program Data Manager for Atlas, an initiative funded by the New York City Mayor's Office of Criminal Justice. Before joining EBA, Seiden held positions in both industry and academia working with healthcare data. She has experience working with large relational databases and creating data visualizations for complex data systems. She has a Master's degree from Johns Hopkins University in Applied Mathematics and Statistics and currently resides in New York City.
---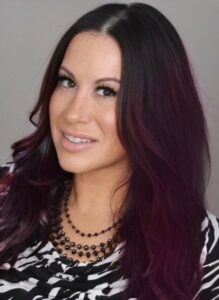 Lisa McCarthy
HR Recruiter
lmccarthy@ebanetwork.com
McCarthy has spent the last 15 years developing and overseeing national recruitment strategies for a variety of businesses, including healthcare and non-profit. She is currently a Senior Recruiter with EBA. She has a background in nursing, possesses several qualifications in sourcing and recruiting, and is a thought leader in the field of talent acquisition.