New York City is in the midst of a dramatic transition of its criminal justice system, shifting toward support-oriented safety strategies. The "Atlas Initiative" is a strength-based initiative that 'invests in individuals and communities to increase safety and enhance networks central to community well-being.' [For more information about Atlas, see https://unitedwaynyc.org/atlasinitiative/.]
Atlas is overseen by MOCJ's Office of Neighborhood Safety (ONS). Other partners include:
United Way of New York City (UWNYC) – the 'hub;' serving as Atlas's administrator, providing technical assistance and capacity-building to local CBOs charged with providing direct services
Functional Family Therapy LLC (FFT) – a therapeutic, strengths-based family-oriented intervention built on a foundation of respect to uplift individuals, families and cultures
Description
Functional Family Therapy (FFT) is a family focused intervention for at-risk and juvenile justice involved youth.
Age & Delivery
10-18 years old
Typically conducted in a(n): Adoptive Home, Birth Family Home, Foster Home, and Outpatient Clinic.
Inclusionary Criteria
Child/Youth and their families whose range of problems include but are not limited to:
acting out
conduct disorder
alcohol and/or substance abuse
limited access to resources
a range of diagnose
Exclusionary Criteria
Child/Youth who is
actively suicidal
actively homicidal
actively psychotic without medication stabilization
Youth in respite or emergency care
Youth who will not be returning home within 30 days
Youth not living with permanent/long-term caregiver
Treatment Duration/Rate
Families participate in a series of sessions over a 3-5 month treatment period.
Check back here as other models are being added soon!
Workstream 1 - Referral Database
EBA will provide Evidence-Based Program (EBP) support and technical assistance to UWNYC in the development
and management of the AED -- with particular emphasis on the data relevant to the implementation of FFT and new/other evidence-based or best-practice
program models that are incorporated into the project. The primary objective of the AED will be to allow for early identification of 'leading measures' of
implementation issues (programmatic or clinical) which can then be brought to the attention of project leaders for trouble-shooting and resolution.
Workstream 2 - Client Engagement
EBA will convene a Client Engagement "Tiger Team" that will address the issue of low utilization of FFT services
in Atlas and identify ways to improve client engagement rates.
Workstream 3 - Atlas Program Guide
Co-facilitate Development of the Atlas Program Guide.
Workstream 4 - Learning Network
Co-Create a Learning Network / Train UW Director of Transformation & Learning: As directed by UW project leaders
Information will be added here as the project progresses!
Information will be added here as the project progresses!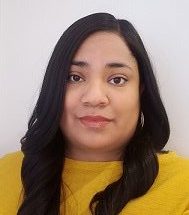 Sharese Crouther
Project Director, Atlas Project NYC
scrouther@ebanetwork.com
Crouther is the Project Director for Atlas, an initiative funded by the New York City Mayor's Office of Criminal Justice. With over ten years of experience, she has managed program operations on various community-based and city-wide initiatives in New York City. Before joining EBA, Crouther was the Associate Director of Operations and Planning for a city-wide initiative where she led a team to implement resident-driven projects and programs addressing public safety issues in 15 housing developments across the five boroughs.
---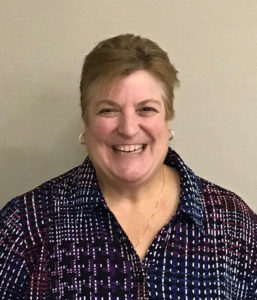 Nicole Janer
Senior Director - Operations
njaner@ebanetwork.com
Janer was the lead project manager for the Florida Redirection Project and now oversees all of EBA's project activities including our work in the state of Georgia and the District of Columbia. Her role incorporates her desire to provide quality services for youth and families while shaping public policy. Janer's past experiences as a vocational counselor, director of a parent advocacy and training organization, implementer of a federal demonstration project for system changes with youth with developmental disabilities and an administrator of a provider organization have all proven to be beneficial in her role with Evidence-Based Associates. She shares great enthusiasm for building local teams that include the Department of Juvenile Justice, legislators, treatment model representatives and direct service providers of evidence-based treatment services in order to deliver quality and meaningful services.
---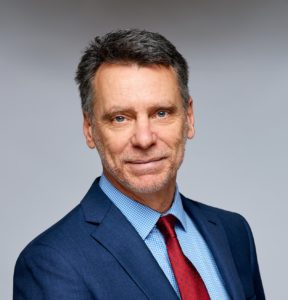 Dan Edwards, PhD
Senior Director - Strategy and Growth & Business Development
dedwards@ebanetwork.com
Edwards is currently the Senior Director of Business and Corporate Development at EBA, and formerly served as EBA's president and chief operating officer. Before joining Evidence-Based Associates, Edwards worked for MST Services, an affiliate of the Medical University of South Carolina and the Family Services Research Center. As vice president at MST Services, Edwards coordinated several large-scale implementation projects in the United States, as well as in northern Europe. Since joining EBA in 2007, he has co-authored several publications on evidence-based programs and has been instrumental in the growth and success of EBA's Redirection project. Edwards resides in Alexandria, VA, and enjoys giving back to the community and spending time with his three amazing children.
---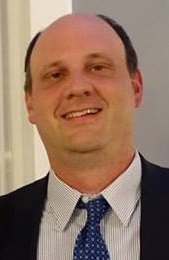 Bob Sayles
Director, Information Management and Technology
bsayles@ebanetwork.com
Sayles has 18 years of experience working in the data management and internet technology field and has worked in finance and audit areas within multiple corporations. He has a bachelor's degree in accountancy from the University of Notre Dame and a master's degree in business administration from Regis University. As director of information management and technology, Sayles will be responsible for the daily maintenance of the company databases and dashboards. Before joining Evidence-Based Associates, Sayles was the director of information technology for Liberty Resources, a New York-based human services provider and was responsible for the daily maintenance and upkeep of the agency's computers and software.
---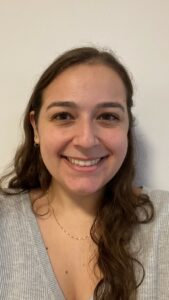 Allison Seiden
Program Data Manager for Atlas
aseiden@ebanetwork.com
Seiden is the Program Data Manager for Atlas, an initiative funded by the New York City Mayor's Office of Criminal Justice. Before joining EBA, Seiden held positions in both industry and academia working with healthcare data. She has experience working with large relational databases and creating data visualizations for complex data systems. She has a Master's degree from Johns Hopkins University in Applied Mathematics and Statistics and currently resides in New York City.