To encourage the spread of evidence-based programs in the community, Georgia created a voluntary incentive grant program, which has helped counties make significant progress in reducing their use of out-of-home placements and establishing community alternatives.
Since first awarding grants to participating counties in 2013, the Juvenile Justice Incentive Grant Program has directed more than $30 million to support evidence-based programs throughout the state. Evidence-Based Associates has been a key partner in the initiative from the beginning, collaborating with the office of Governor Nathan Deal, the Department of Juvenile Justice (DJJ) and the Criminal Justice Coordinating Council (CJCC).
Below are the models currently in use in the Juvenile Justice Reform project in the state of Georgia.
Needs Assessment: Identify ideal evidence-based programs when and where they are needed in the District
Implementation Support: Provider support to community-based provider agencies, to ensure they are successful in the shift to evidence-based programming
Service Provider Oversight: Monitor providers adherence to the EBP Hiring Manual; work to ensure policies and procedures are in place to support staff recruitment and retention
Training Coordination: Identify appropriate training organizations for trainings and support, including matching scheduling to ensure adequate available staff
Managing Utilization: Ensuring the necessary and appropriate referrals are available for the services
Quality Assurance and Fidelity Monitoring: Collaborate with consultants to collect and analyze adherence to the models
Stakeholder Management: Apprise Stakeholders of the project's outcomes and continuous planning to ensure the needs of the community are being met, while sustaining the investment in evidence based services
Monitoring and Evaluation: Developing systems (i.e. dashboards and fidelity monitoring tools) that allow us to review, provide oversight of data and provide continuous quality improvement on the implementation of evidence based practices.
Testimonials regarding EBA's work in the state of Georgia
"The staff at EBA have been exceptional. We have been able to reduce detainments and ... provide much needed intensive services to families in crisis. EBA has been a great partner."
Honorable John Sumner, Presiding Judge, Cherokee County, GA (2015–2016 President Georgia Council of Juvenile Court Judges)
---
"The services provided by EBA has greatly improved Grace Harbour's service delivery as a provider of evidence based services and has directly contributed to greater service outcomes, including increased program family retention rates, decreased criminal charges, and decreased recidivism rates for the youth and families served. EBA has and continues to play a vital role in the programmatic success of our MST and FFT teams at Grace Harbour."
Kevin Freeman, PhD, LPC, NCC, MAC, CPCS
President & CEO
Grace Harbour, Inc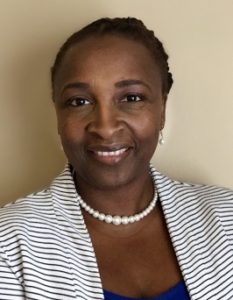 Terri Barnes
Project Director, Georgia Project
tbarnes@ebanetwork.com
Barnes is the project director for our Georgia Project Team and is responsible for developing and overseeing all aspects of the project. Barnes' past experiences as a family intervention therapist, clinical director and program director of a provider organization have all proven to be beneficial in her role with Evidence-Based Associates. She will serve as the central point of contact for the Georgia Project with respect to all local stakeholders, model training programs and EBA. Barnes received her master's degree in social work from Clark University in Atlanta, GA.
---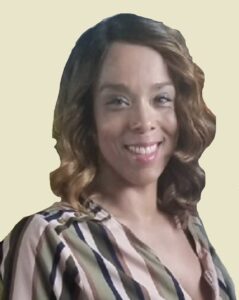 Natalie May
Project Manager, Georgia Project
nmay@ebanetwork.com
May is responsible for overseeing and managing the implementation and sustainability of community-based services; monitoring program fidelity and outcomes; and providing program oversight for all youth services delivered by EBA's subcontracted providers in our Georgia project. She has extensive experience as an FFT Supervisor, CORE Mental Health Therapist, and Crisis Intervention Responder. She possesses over 10 years of experience working with DJJ, DFCS, Juvenile Mental Health Courts, and servicing at risk adolescents and families. Certified in FFT and MRT. May received master's degree in social work from Simmons University in Boston, MA and currently resides in Dacula, GA.