Beginning in 2013, New York City Administration for Children's Services (ACS) dramatically expanded the use of evidence-based and evidence-informed services for families. The preventive services continuum includes eleven models supported by research.
In an effort to collaboratively advance this program, ACS, model developers and contract agencies have worked together to develop and implement a wide array of functionalities, including, but not limited to:
Policy adaptations,
Evaluation protocols,
Reshaping of the referral process,
Modifying the training and consultation regimens,
Updating documentation and
Fidelity monitoring procedures.
The contract agencies, have dealt gamely with program start-up issues, large waves of hiring, strenuous training demands, frequent policy changes, and the ongoing negotiation of nuanced issues at the nexus of policy, practice and contracting.
Service Provider Oversight: Monitor providers adherence to the EBP Hiring Manual; work to ensure policies and procedures are in place to support staff recruitment and retention
Training Coordination: Identify appropriate training organizations for trainings and support, including matching scheduling to ensure adequate available staff
Managing Utilization: Ensuring the necessary and appropriate referrals are available for the services
Quality Assurance and Fidelity Monitoring: Collaborate with consultants to collect and analyze adherence to the models
Stakeholder Management: Apprise Stakeholders of the project's outcomes and continuous planning to ensure the needs of the community are being met, while sustaining the investment in evidence based services
Content coming to this tab, check back soon!
Content coming to this tab, check back soon!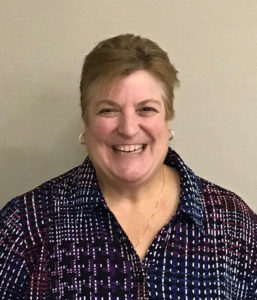 Nicole Janer
Senior Director - Operations
njaner@ebanetwork.com
Janer was the lead project manager for the Florida Redirection Project and now oversees all of EBA's project activities including our work in the state of Georgia and the District of Columbia. Her role incorporates her desire to provide quality services for youth and families while shaping public policy. Janer's past experiences as a vocational counselor, director of a parent advocacy and training organization, implementer of a federal demonstration project for system changes with youth with developmental disabilities and an administrator of a provider organization have all proven to be beneficial in her role with Evidence-Based Associates. She shares great enthusiasm for building local teams that include the Department of Juvenile Justice, legislators, treatment model representatives and direct service providers of evidence-based treatment services in order to deliver quality and meaningful services.
---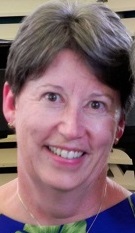 Margaret McAlister
Human Resources Generalist
mmcalister@ebanetwork.com
McAlister is currently the human resources specialist for Evidence-Based Associates. She brings more than 20 years of human resource management experience for mid-sized corporations and start-up businesses. Since joining EBA in August 2010, McAlister has worked with project managers and their subcontracted agencies in Florida, Georgia, and Washington, D.C., to reduce therapist turnover by more than 50 percent in some areas. McAlister manages the Supervisor Training Institute with the Dept. of Behavioral Health in Washington, D.C., ensuring that the Families First Program team supervisors and HR personnel receive training in best practices human resources for evidence-based practice teams. She has co-authored nine evidence-based practice therapy model-specific EBA Best Practices Hiring Manuals in collaboration with various EBP provider teams and model consultants, and is currently working on a comprehensive human resources manual for evidence-based practitioners.
---