EBA is coordinating start-up and comprehensive project management for Florida Department of Children and Families for the state-wide Motivational Interviewing training. The EBA MI training project team is coordinating the recruitment, registration and the scheduling of the hybrid training of self-paced web learning with live, virtual workshops for a total of 1200 child welfare workers. 
Motivational Interviewing is an evidence-based approach to behavior change through a collaborative, goal-oriented style of communication. It is designed to strengthen personal motivation for and commitment to a specific goal by eliciting and exploring the person's own reasons for change within an atmosphere of acceptance and compassion.
EBA has partnered with Behavior Change Consultants to develop and deliver a wide-ranging training program that consists of three training levels (Initial, intermediate, Advanced) each comprised on two modalities for learning: self-paced webinars and live, virtual workshops, all developed and conducted by certified Motivational Interviewing Network of Trainers (MINT). https://motivationalinterviewing.org/
The EBA MI team is responsible for the initial comprehensive training program design, which includes supervisors, coders and train the trainer.   EBA has been responsible for creating a 18 month, multi-level training schedule, initiating contact and engagement with child welfare agencies across the state and the continuous monitoring and management of each trainee to ensure that they are receiving the highest quality experience throughout their entire training program.
As of 9/15/2023 of this contract, the efforts of the EBA team have resulted in 78% of the registered participants having completed the three levels of training and received their certification of completion. In addition, we have trained 54 coders and 146 supervisors have completed their training and coaching program and out of those 146, 47 of them have completed the train the trainer training and are able to now use this specialized training to provide direct, on-site introductory training and case consultation to their own agency staff ensuring sustainability of this approach moving forward and past the project implementation.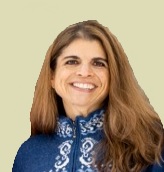 Holly Duggan
Florida Project Manager
hduggan@ebanetwork.com
Holly brings 20+ years of experience in the behavioral health industry with a bachelor's degree in Psychology from St. Lawrence University and a master's degree in Child and Family Studies from Syracuse University. She has served in both clinical roles and management level positions including Site Director, Regional VP of Operations and Director of Programs where she assisted in the implementation of multiple evidence based programs in Virginia. Holly thrives on a collaborative approach to achieving goals and her positive attitude and approachability bring people together to build energy and engagement, foster relationships, and move teams to successful outcomes.
---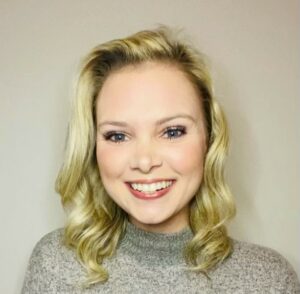 Alexa DiGiulio
Data Specialist, Florida Project
adigiulio@ebanetwork.com
DiGiulio is the Data Specialist in the Motivational Interviewing Project in Florida. She has worked over a decade in a variety of positions in the behavioral health, airline and service industries. Alexa has her Associates Degree in Business Managementfrom West Georgia Technical College. She enjoys working out, watching football and using retail therapy to feed her ever growing collection of tennis shoes. Alexa resides in LaGrange, GA with her husband Anthony and daughter Oaklynn.
---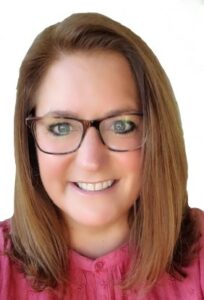 Sarah Florczyk
Training Coordinator, Motivational Interviewing
sflorczyk@ebanetwork.com
Florczyk currently serves as the Training Coordinator for the Motivational Interviewing Project. She has a bachelor's degree in speech and hearing science from SUNY Plattsburgh. Florczyk has worked in Community Habilitation programming for several years as a program supervisor and in quality assurance. Her positive attitude, organizational and time management skills will be particularly useful in her new role. She and her husband reside in Tampa, FL.