Florida Dept of Children and Families Project (Began Jan. 2020)
EBA and Life Management Center of NW Florida (LMC) have partnered in advance of the Family First Prevention Services Act (FFPSA) to implement this pilot project in Bay County.  FFPSA is providing funding and resources to implement child welfare reforms. FFPSA reforms are to incentive evidence-based prevention services and curtail the use of congregate care in the foster care system.
In this project, an adaptation of Functional Family Therapy (FFT) for families involved in the child welfare system (FFT-CW®) is to be provided to identified families. FFT is a top-tier, evidence-based, Blueprints-certified "Model" program meeting the highest evidentiary standards and most recently listed on the Title IV E Clearing House website as "well supported". FFT-CW® is an in-home, evidence-based adaptation of standard FFT that works with the families of at-risk children and youth involved with the Child Welfare system.
LMC is providing FFT-CW® employing three FTE clinicians, half time program administrator and half time administrative assistant. LMC is contracting with Evidence-Based Associates to manage the implementation.

Needs Assessment: Identify ideal evidence-based programs when and where they are needed in the District
Implementation Support: Provider support to community-based provider agencies, to ensure they are successful in the shift to evidence-based programming
Service Provider Oversight: Monitor providers adherence to the EBP Hiring Manual; work to ensure policies and procedures are in place to support staff recruitment and retention
Training Coordination: Identify appropriate training organizations for trainings and support, including matching scheduling to ensure adequate available staff
Managing Utilization: Ensuring the necessary and appropriate referrals are available for the services
Quality Assurance and Fidelity Monitoring: Collaborate with consultants to collect and analyze adherence to the models
Stakeholder Management: Apprise Stakeholders of the project's outcomes and continuous planning to ensure the needs of the community are being met, while sustaining the investment in evidence based services
Monitoring and Evaluation: Developing systems (i.e. dashboards and fidelity monitoring tools) that allow us to review, provide oversight of data and provide continuous quality improvement on the implementation of evidence based practices.
Testimonials regarding EBA's work in the state of Florida
"As an administrator over many different programs, I have never had the opportunity to work with a company like EBA. EBA staff keeps our team to fidelity of the FFT-CW model, constantly evaluates data and trends, and is absolutely invaluable to me. She takes the time to monitor and evaluate in ways that I would never be able to. I am sure that my team would not be nearly as strong and holding to the fidelity of this model if we didn't have EBA to keep us on track. I LOVE EBA!!!"
Eileen G. Booth, LMHC; Program Director; Family Services; Life Management Center of NW FL, Inc.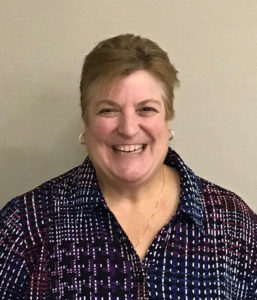 Nicole Janer
Senior Director - Operations
njaner@ebanetwork.com
Janer was the lead project manager for the Florida Redirection Project and now oversees all of EBA's project activities including our work in the state of Georgia and the District of Columbia. Her role incorporates her desire to provide quality services for youth and families while shaping public policy. Janer's past experiences as a vocational counselor, director of a parent advocacy and training organization, implementer of a federal demonstration project for system changes with youth with developmental disabilities and an administrator of a provider organization have all proven to be beneficial in her role with Evidence-Based Associates. She shares great enthusiasm for building local teams that include the Department of Juvenile Justice, legislators, treatment model representatives and direct service providers of evidence-based treatment services in order to deliver quality and meaningful services.
---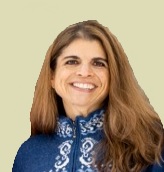 Holly Duggan
Florida Project Manager
hduggan@ebanetwork.com
Holly brings 20+ years of experience in the behavioral health industry with a bachelor's degree in Psychology from St. Lawrence University and a master's degree in Child and Family Studies from Syracuse University. She has served in both clinical roles and management level positions including Site Director, Regional VP of Operations and Director of Programs where she assisted in the implementation of multiple evidence based programs in Virginia. Holly thrives on a collaborative approach to achieving goals and her positive attitude and approachability bring people together to build energy and engagement, foster relationships, and move teams to successful outcomes.